Status: 2012 – ongoing
Artist, Designer, Director : Pai Yu Hsuan
Participant : New York City
Website : mylittlespace.net
"My Little Space" is trying to figure out how people think of and treat of their living space, their private space in the 21st century at New York.
Is people use them only for physical way, eat and sleep, or it is also contains with physiological sides, happy and sad. What is a space, a living place or a home about?
More, are they like to community in their private space with other people, the people they are not really understand or the people is a stranger in somehow.
In this modern and huge city, what kind of people occupy in here with what kind of thought. those will be the presenting for the city.
Mixed elements to talk about the space we are in, and those will be the presenting for the city.
| Interactive. Conceptual. Community. Communicate. Research. Engagement. Interview. Workshop. Human-centered |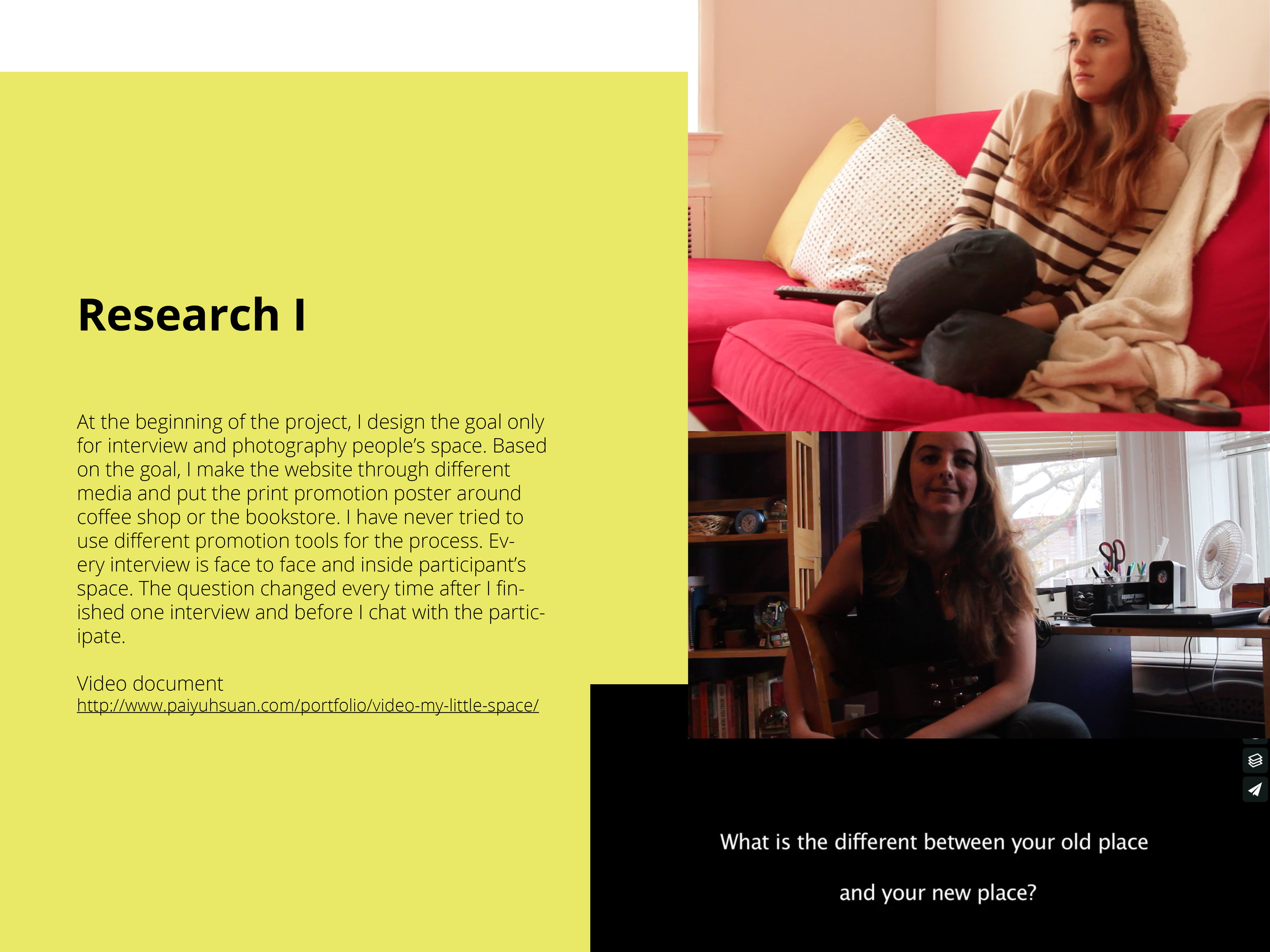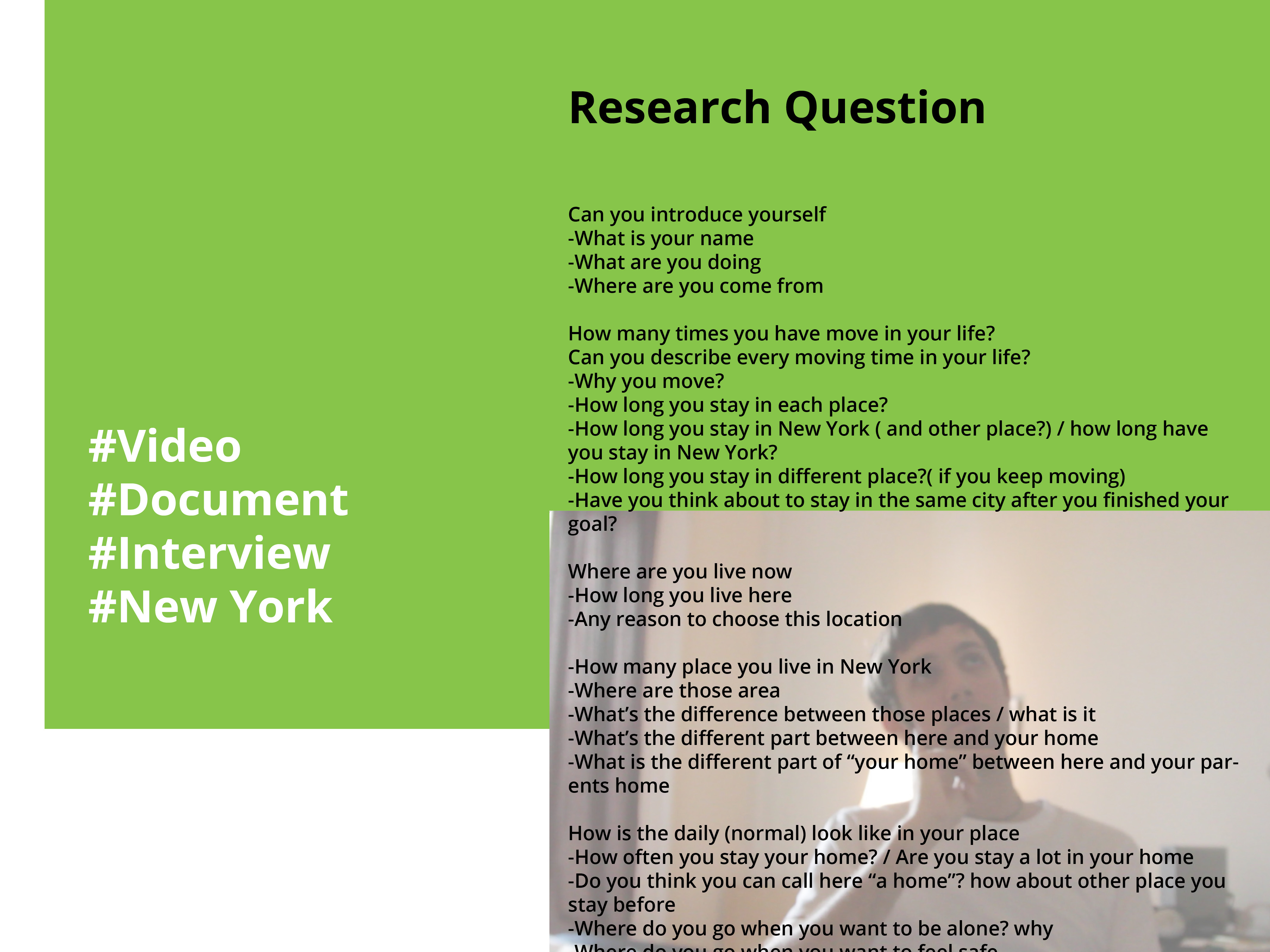 Video Document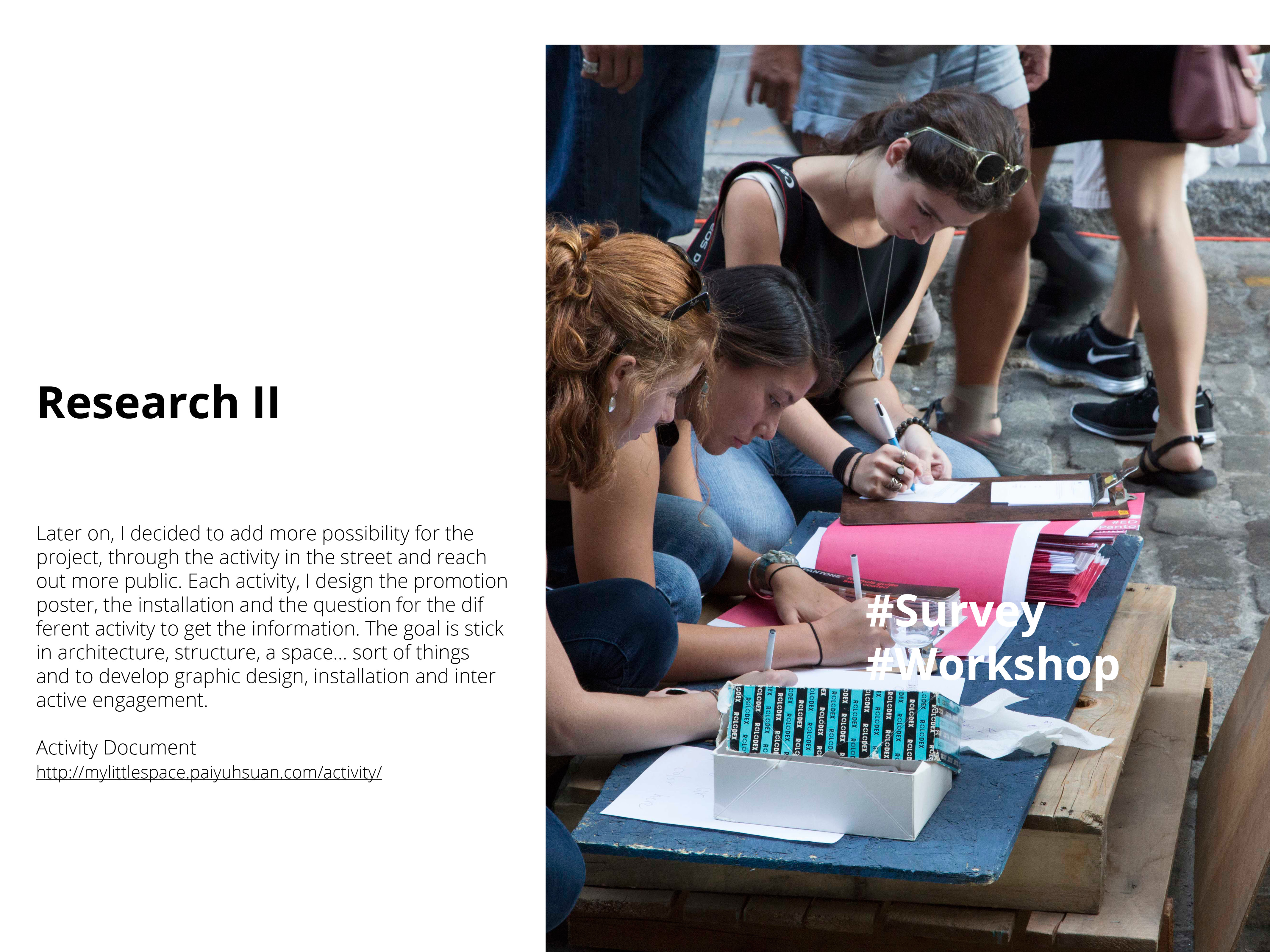 Activity Document
Pin a color – 2014.9.27 
Document
A design activity based on participate as a social practice architecture. The project with the community to talk about the space around us, together, presenting the city.
The project invited participate to think about the color of their space in front of the site specific installation. With the instruct, participate will decided to join the project or not. And the opportunity to talk and discuss with others in front the site specific installation. The installation material comes from the Craigslist, a place between real and fact community at NYC. Material selection based on geometry construct and raw material to respond architecture. In order to engage the street, primary choose the light product to easily broke down.
The site specific installation has transforming the street to a communication space. People occupy the spot with curious, or talk to other people or jump into the project immediately. 5 minute minimum stay, 20% people back and forth, 99% thinking, for all ages.